Juan Antonio García Velasco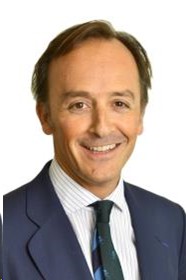 IVIRMA. IVI Madrid.
Juan García-Velasco, MD, PhD, is Director of IVI RMA Madrid, where he attends his patients. He is also Professor of Obstetrics and Gynaecology at Rey Juan Carlos University, Madrid, Spain, where he is Director of their Master's Degree Programme in Human Reproduction.

Professor García-Velasco graduated from University Medical School, Madrid, in 1990 and received his obstetrics and gynaecology certification from La Paz Hospital, Madrid, in 1995. He completed his PhD in Medicine at Autonoma University, Madrid, in 1995, and from 1997 to 1998 studied at Yale University, New Haven, CT, under a Reproductive Endocrinology and Infertility Fellowship.

Professor García-Velasco's main research interests have been in IVF and endometriosis. He is the Principal Investigator of projects funded by the Ministry of Education and Ministry of Health in Spain, and has received awards from the Spanish Fertility Society, Spanish Society of Obstetrics and Gynaecology, and the European Society of Human Reproduction and Embryology. He has published over 190 peer-reviewed articles and 22 book chapters on human reproduction, endometriosis and hypo- and hyper-ovarian stimulation response. He is the Co-Editor of Reproductive Biomedicine Online.